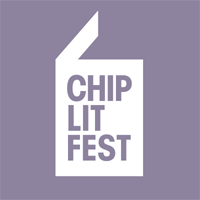 At the Chipping Norton Literary Festival 2012, (www.chiplitfest.com) Sue Cook interviews five authors about their work.

---
JOANNA TROLLOPE
Part One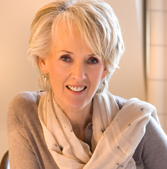 Joanna Trollope – who surely qualifies as a 'national treasure' – has written seventeen novels under her own name since 1998 and before that several historical novels under the name Caroline Harvey.
She's known for her beautifully researched and insightful novels which are usually centred around the domestic dramas of life in contemporary England.
I was privileged to have been asked to interview Joanna on stage at the Chipping Norton Theatre in April 2012, during the first literary festival the town has hosted. She was, as expected, a dream to talk to and the audience loved her.
After our on-stage appearance, I took the opportunity to interview her in the Green Room for Write Lines readers and listeners to BBC Oxford's Afternoon Show the week following the Festival.
In the first part of our chat, she talks about the Orange prize – the last ever to be sponsored by Orange – which she chaired this year.
Part Two
In the second part of our interview Joanna talks more about her own writing and in particular her most recent novel 'The Soldiers Wife' which highlights the difficulty the army has in moving with the times as far as the lives of army wives are concerned.
---
GRAEME GARDEN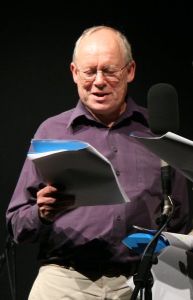 With the 40th anniversary of 'I'm Sorry I Haven't a Clue' coming up, I interview Graeme Garden at the Chipping Norton Literary Festival about his career as comedy writer and performer.
---
JOSCELINE DIMBLEBY
Part One
One of the most popular speakers at the fabulous Chipping Norton Literary Festival 2012 was Josceline Dimbleby. She is, of course, known for her hugely popular cookery books but she has turned her hand to non culinary topics for her two most recent books.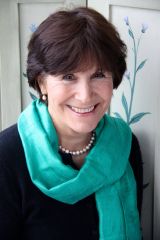 Josceline was a keen photographer from an early age and in 'Orchards in the Oasis' she has drawn on her own photographic archive built up during family travels all over the world to produce this gem of a book, interweaving the story of her life with delectable recipes from the countries she has visited – from Lanzarote to Vietnam.
Part Two
In the second part of my chat with Josceline, she describes how the combination of a beautiful portrait by the Pre-Raphaelite artist Edward Burne-Jones and a romantic story from her family background gave rise to 'A Profound Secret' – her first published departure from cookery writing.  Andrew Lloyd Webber had a part to play in making the book happen too.
---
MARK BILLINGHAM
Part One
Another popular author at the Chipping Norton Literary Festival was crime writer Mark Billingham, creator of the character DI Tom Thorne.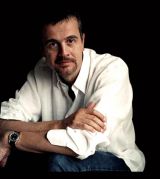 I grabbed ten minutes with him in the Theatre's Green Room to ask him whether, having thought up so many dastardly plots and villains over the last few years, he had come to believe that some people were just born plain evil.
Part Two
Crime detection techniques are constantly changing so Mark has to keep up with things. I asked him if he spent a lot of his time being thrown around in the back of a police car.
Mark's latest novel is called 'Good As Dead'.
---
KATIE FFORDE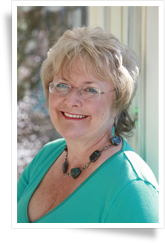 Romantic novelist Katie Fforde has eighteen titles to her name to date, but at the rate of one novel a year, you can pretty sure it'll be nineteen any minute now! I met up with her after a lively session on stage in the Chipping Norton Theatre where, alongside fellow authors Jill Mansell, Veronica Henry and Fiona Walker, Katie had been talking to an enthusiastic audience about the craft of writing Women's Fiction.
Katie's most recent novel, 'Recipe For Love' is published by Random House.